Cory Chustz promoted to Director of ISC Engineering
Baton Rouge, Louisiana, January 25, 2020 – ISC is pleased to announce that Cory Chustz has been promoted to Director of ISC Engineering.  For the past 7 years, Mr.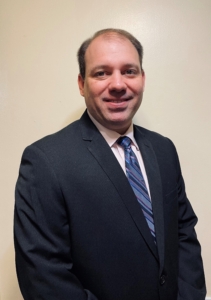 Chustz has effectively led all Chemical, Civil, Piping and Mechanical Engineering projects as Engineering Manager.  Leveraging over 22 years of experience, Mr. Chustz will focus on expanding ISC's high quality, construction minded engineering expertise throughout the U.S., including small to mid-sized EPC solutions.
"ISC Engineering has seen impressive growth in recent years, a result of delivering efficient, high quality full discipline engineering services with a "Build It, Not Bill It" mindset," said Thad Rispone, Executive Vice President.  "We are excited about the future of our Engineering team and believe Cory is uniquely qualified to enhance and expand the innovative solutions we provide to our customers."
Prior to joining ISC, Mr. Chustz held several positions leading multiple project engineering design teams.  He is a proven effective leader who meets ISC's high standards for collaborating with customers to meet critical engineering execution, planning and scheduling objectives.